METRO NEWS
As the New Pittsburgh Courier reported last week, city review of minority and women contracting numbers is now conducted by two clerks, instead of by…
NATIONAL NEWS
October is Breast Cancer Awareness Month and the public is invited to attend a free breast cancer awareness weekend Oct. 2 through Oct. 4 in…
More National >>
ENTERTAINMENT
*Porsha Williams will not be a main cast member when "The Real Housewives of Atlanta" returns next month for its seventh season. Instead, she'll have a "recurring" role on the series, which will chronicle her newly single life as she takes up a job as a gossip reporter. Bravo revealed the news this morning while […]
SPORTS
PITTSBURGH (AP) – The puck is the same size. So is the rink. The goal too. So forgive Pittsburgh Penguins star Sidney Crosby if he's…
:10—Okay, about the Pitt football game… No. 1—Don't be laughing at the Atlanta Braves crowd when only 10,000 of you show up to see Pitt…
The Steelers were upset by one of the worst teams in the NFL and hopefully it will not be deja vu when they once again…
PITTSBURGH (AP) – James Harrison expected his body to be sore while working his way back into football shape following a nine-month break. Turns out,…
PITTSBURGH (AP) – Clint Hurdle greeted each member of the Pittsburgh Pirates as they walked off the field in Cincinnati on Sunday, telling them he…
NEW YORK (AP) — When it comes to baseball's MVP debate, sometimes the names change from year to year more than the arguments do. For…
OPINION
(NNPA)—After being confirmed as the nation's first African American U.S. attorney general, Eric H. Holder Jr. wasted little time putting everyone on notice that he…
Diversity 365 was a program created by former mayor Luke Ravenstahl to make sure the city of Pittsburgh had diversity in their hiring. In short…
(NNPA)—On Sept. 15, AFL-CIO President Richard Trumka did something quite fascinating. He spoke to a labor audience in St. Louis about race and racism. What…
During the past six years, some Republicans and conservatives have described President Obama and his administration as totally incompetent. I have harshly criticized those who…
BUSINESS
Some people are known for having a heart of gold, but Theresa Germany has a heart of chocolate. As the owner of S & T…
ALBANY, N.Y. (AP) – New York state will aim to give 30 percent of its contracts to businesses owned by minorities or women, one of…
LAS VEGAS (AP) — U.S. casinos and the makers of the games found inside had a $240 billion economic impact and employed 1.7 million people…
The First Step     OCT. 3—The University of Pittsburgh's Institute for Entrepreneurial Excellence will host "The First Step: Mechanics of Starting a Small Business" from…
INTERNATIONAL
WASHINGTON (AP) — President Barack Obama and India's new Prime Minister Narendra Modi said Tuesday that "it is time to set a new agenda" between…
JOHANNESBURG (AP) — The first of Nigeria's kidnapped "Chibok girls" to make it home after being released by her Islamic extremist captors spent a tortured…
JOHANNESBURG (AP) – Two White students in South Africa who painted their faces dark to portray Venus and Serena Williams at a costume party have…
Congolese defender Christopher Samba faces a possible ban for his response to racist abuse. The former Queens Park Rangers and Blackburn player was subjected to…
LIFESTYLE
Late in August, the Bloomfield Development Corporation (BDC) launched the SNAP benefit program at the Bloomfield Saturday Market. This program allows SNAP/food stamps users to…
On Aug. 17, at the Pittsburgh Playwrights Theatre, the Pittsburgh Black Media Federation presented "A Life Through My Lens." This free event showcased the work…
I don't normally cover stories on my birthday, but this year was different. When I was asked to attend this event I didn't have big…
HIV/AIDS Awareness Walk     OCT. 4—The McKeesport Collaborative will host the 14th Annual Mon Valley HIV/AIDS Awareness Walk at 8:30 a.m. at Bethlehem Baptist Church,…
GENERATION Y
On Aug. 17, at the Pittsburgh Playwrights Theatre, the Pittsburgh Black Media Federation presented "A Life Through My Lens." This free event showcased the work…
Farmington, MI (BlackNews.com) — It doesn't matter where you start, but where you finish that counts. Aubrey Perry heard this often from her father, Marc…
(NNPA)—One of the most interesting findings of the data recently released by the Census Bureau is that so many recent college graduates live with their…
WASHINGTON (NNPA) — As the nation's youth settle into the routine of a new school year, the best and brightest of Black America are gearing…
HEALTH
The importance of saying no to salt and knowing one's health numbers, the "F.A.S.T.—Face drooping, Arm weakness, Speech difficulty and Time to call 9-1-1"—signs for…
This monthly series is a partnership of the New Pittsburgh Courier, Community PARTners (a core service of the University of Pittsburgh's Clinical and Translational Science…
With a new school year beginning, many parents have refreshed goals for their children. Some of these goals may have to do with schooling or…
Step Pittsburgh for Youth, an initiative of the UPMC Center for Engagement and Inclusion's Dignity & Respect campaign, encouraged children this past summer to take…
Cover To Cover
Save the whales! You've read a lot of signs like that in your life, online and real-time. Save the whales or the environment, penguins or…
What can you say about tragedy? When it's imminent, you brace yourself and hope to come out unscathed. In its aftermath, you mourn and, eventually,…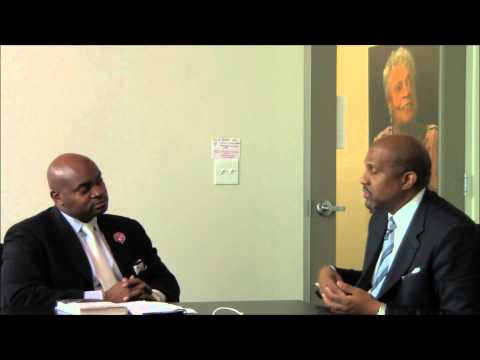 Tavis Smiley: Death of a King President and Publisher Bernal Smith interviews author, Tavis Smiley.
CHICAGO – Chicago Crusader columnist Elaine Hegwood Bowen has written her first book, Old School Adventures from Englewood—South Side of Chicago. The book is a…
EDITORS PICK
Sun Sep 28, 2014
Democrat Tom Wolf still leads Gov. Tom Corbett but with 19 percent undecided among registered voters, the incumbent still has a chance. Wolf tops Corbett…
FEATURES
Fri Sep 26, 2014
On Saturday, Aug. 16, FashionAFRICANA presented the first FashionAFRICANA KiDS Show at the Pittsburgh Center for the Arts. According to the creators Demeatria Boccella and…
Fri Sep 26, 2014
A Pig Roast for the Community was held Sept. 2 in the Lincoln-Lemington area of Pittsburgh, at Cheers Tavern owned by Larry and Lottie Mitchell.…
VIEWPOINT
By C. Matthew Hawkins
PEOPLE
Thu Oct 02, 2014
Despite all the rumors to the contrary, looks like all is good in the Carter household. Media minions mulled a supposed impending implosion in the…
Wed Oct 01, 2014
ATLANTA (AP) — Former President Jimmy Carter celebrated his 90th birthday Wednesday in Atlanta, blowing out three candles representing the past, present and future and…
Wed Oct 01, 2014
Originally, Twilight heartthrob actor Robert Pattinson's fans were enraged when his former live-in girlfriend and Twilight co-star Kristen Stewart cheated on him with a married…
Wed Oct 01, 2014
Rich Homie Quan's father, Corey Lamar, was reportedly shot several times during an attempted robbery on Sept. 29 on the west side of Atlanta. The…
Tue Sep 30, 2014
BEVERLY HILLS, Calif. (AP) — Playing an attorney on TV has shown Viola Davis there's a slim — and slippery — divide between guilt and…
Tue Sep 30, 2014
Season One of the "Atlanta Exes" has come to a crackling and caustic conclusion. The women of "Atlanta Exes" took to Boogalous in Midtown Atlanta…
Education
Thu Sep 25, 2014
North Hills Ebony Women Inc., held their annual scholarship reception in which Kara Rollock and Brandi McKnight received the 2014 scholarships in honor of their…
Fri Sep 26, 2014
WASHINGTON (NNPA) — As the nation's youth settle into the routine of a new school year, the best and brightest of Black America are gearing…
×
Like our content? Sign up for New Pittsburgh Courier's email newsletter!
Close
Thank you for subscribing! Please be sure to open and click your first newsletter so we can confirm your subscription.